TOPMANTA
is the first fashion brand and store launched by the Union of Street Vendors in Barcelona.
Twenty artists and illustrators in Barcelona created 20 unique jackets to give visibility to the vendors' situation, denounce the hoaxes that exist against them and that continue to spread in the street and in the media and deal with the social and institutional racism they suffer.
With a goal to improve the street vendors' living conditions as a community, take people out of the streets and regularise their situation, each unique jacket was auctioned.
Topmanta
Social project
The money raised went towards their housing, legal fees, health, education, political participation, culture and future cooperative funds.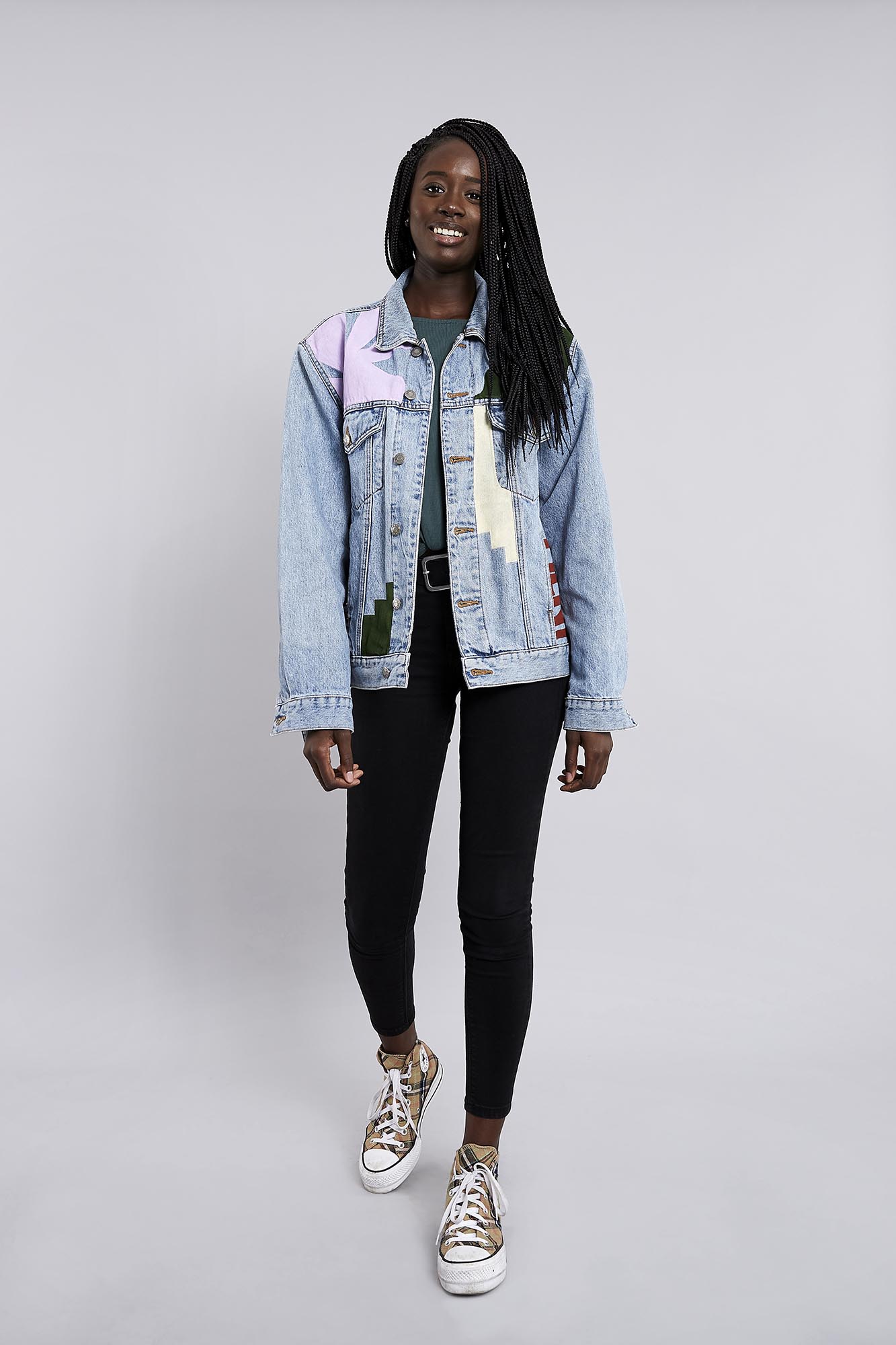 The Universal Declaration of Human Rights states that everyone has the right to travel and live wherever they want, but that is not the case. My piece represents the right to freedom of movement and travel as a moral imperative for all. Humanity craves vision and mutual understanding, and living other places and cultures is the way to this.
Studio photos
@juancarlosarenas_photography
Street photos
@lluistudela
Styling
@angela_ibanez